Stop the front page I've cut my hair!
Ever since I dyed my hair very light a few months ago I've been cursing myself. While I liked having light hair the condition of it was terrible. A dry, coarse, shapeless and lifeless mane is what I was left with. So yesterday I decided enough was enough and booked myself an appointment with millionhairs in southgate. I first got into contact with the salon via my primary information source - Twitter. My timing was impeccable as they're currently offering 25% off all cuts and blow dry's for new customers.
The salon is extremely beautiful and spacious with gleaming flooring and comfortable seating. The floor space is divided into 4 key areas - the reception area which includes a vast collection of high quality hair products, the hair styling chairs complete with very clean work surfaces, a refreshment area that could rival starbucks complete with seating and the sinks and hair washing area.
Upon entering the salon I was greeted by a friendly affable member of staff who introduced me to my hairdresser Andy. Andy is also the owner of the salon. We discussed what kind of style I was looking for and he showed me a selection of photos to help me decide on the style that would be best suited for me. Andy also asked how long I have to style my hair each morning which I loved as it meant I got a style which suited my lifestyle.
Then I was taken over to the hair washing area and a lovely young guy washed my hair. Now let me tell you this. The chairs in this salon are amazing. Seriously. I want one in my house. They are so comfy and they massage your whole body while you lay back and enjoy it. Now some salons just lightly massage your hair for two minutes and that's it. But this guy gave me a full on head massage for a full ten minutes. It was divine. So relaxing. I could have actually dozed off. It was that relaxing.
Next came the haircut. Usually when I get my haircut I hate the hairstylist chatting to me. But Andy was so likeable and friendly that I actually enjoyed the conversation. He talked me through the cut and the styling especially which makes it so much easier to recreate it in the comfort of my own home. I love the end result and I will definitely be returning to Millionhairs.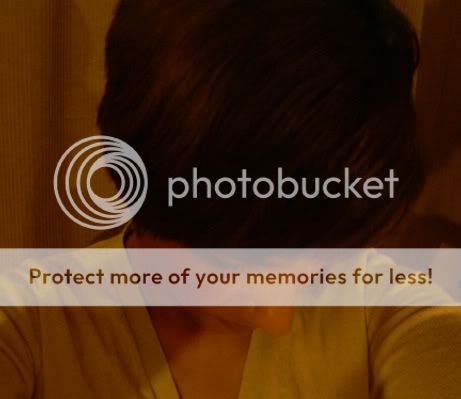 Great staff, spacious well designed salon, attentive talented hairstylist and of course a great cut and style makes this a salon I'd highly recommend. Prices don't cost the earth either. I paid £45 and that was with their top stylist.
So what do you think of my new style. I love it! It's easy to style and extremely versatile.
*Millionhairs is located at 92 Chase Side, Southgate and their website can be found
here
*
T: 0208 882 7070
E: Info@millionhairslondon.co.uk