Hey Lovelies!
Today I took myself along to the Surgery PR press day to discover what we have to look forward to for SS12. Let me tell you, I wasn't disappointed. There were so many pieces I loved but I've decided to focus on my favourite four brands otherwise this post would take about a week to load. Warning - drooling or heart palpitations could occur. Read on to discover some truly wonderful brands.
Izmaylova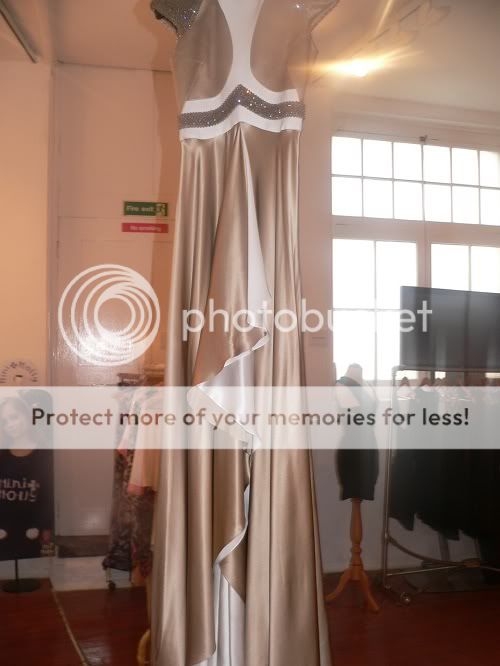 Izmaylova is rapidly becoming one of my favorite clothing labels. I first clapped my eyes on these exquisite designs during their London Fashion Week show and was immediately mesmerised. The S/S collection is contemporary and edgy but unashamedly feminine. The attention to detail is immense and the garments exude grace and glamour. The Russian inspiration is evident and the pieces are made from the highest quality materials. The label was founded in 2009 by Nathanael Gam and Antonia Izmaylova. It was a real joy seeing these pieces up close and they have a very luxurious feel and the silhouettes are amazing. Izmaylova have a real love and knowledge of the female form and it's apparent from the structure and form of the pieces.
Superdry
I always thought that Superdry was a brand aimed at the male of the species. I associated the brand with those well known t-shirts with Japanese writing blazoned across them. But it turns out the brand is so much more than that. For their SS womenswear collection they've created some truly beautiful dresses and shoes. I particularly love the loafers in a bright colour palette.
Molly Bracken
As most of you already know - accessories are my big weakness. Molly Bracken combines overtly girly accessories with more edgy pieces. Kitsch and cute. Zebra pendants, bows and pearls all feature here. This range really has something for everyone. I, of course am a big fan of the more girly frivolous pieces. Give me pearls, lace and bows anyday.
Oh My Love
I'm a massive fan of pastel and dusty pinks. So this collection is right up my street. Dusty pink and white is a great combination and it suits most skin tones. This collection is beautiful. Well tailored, feminine and affordable. You won't find any £100 dresses here, most pieces retail for under £50. This range is perfect for those of us who wish to look good without spending a fortune. Maxi skirts, dresses, blouses and tops are all included in this collection. It's a young collection with an almost timeless feel and that's a rare thing. Verdict=Love.
Which brand is your favorite? Let me know!